Tailored to needs in the nursing sector
The nurses arriving in Germany are well prepared. Steps have been taken to avoid or accelerate the protracted procedures involved in having their qualifications recognised. And fair working conditions are guaranteed.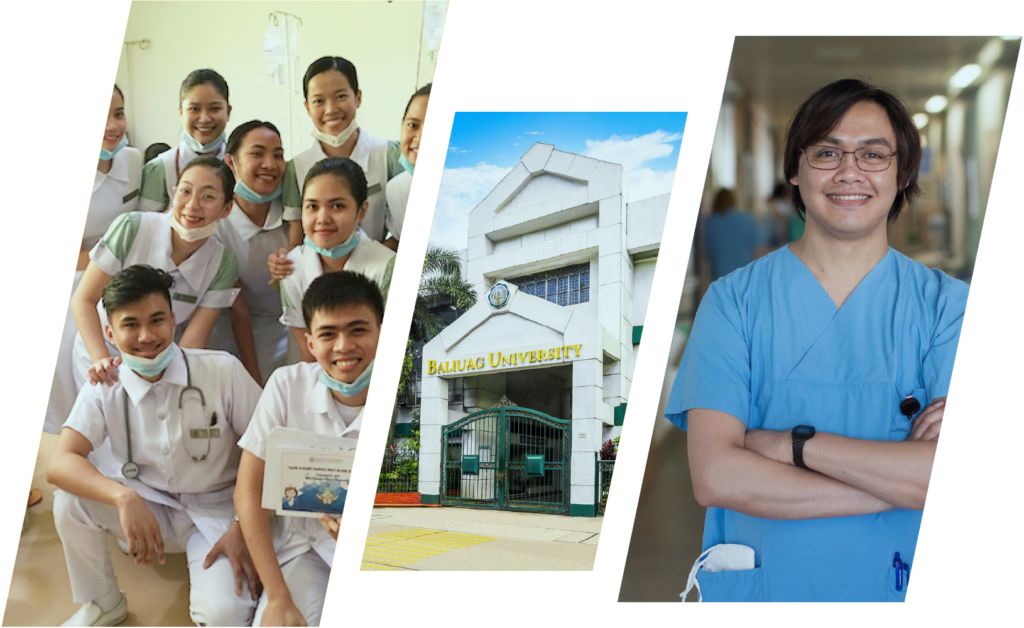 Sound curriculum
What makes Global Skills Partnerships special? Student nurses receive additional comprehensive training in the course of their studies. Specialised modules and German language courses, offered free of charge, provide expertise that also benefits the health system in the partner country. The partnership builds on a jointly approved curriculum, tailored to the requirements of the German procedure for recognising nursing qualifications. The curriculum includes German language courses that enable students to acquire B2 level language skills.
Specialist German partners are responsible for designing the programmes in cooperation with local institutions in the countries of origin. GIZ, executing agency of the Global Skills Partnerships programme, coordinates activities, establishes contacts with partner universities and nurses, and delivers organisational and advisory services. (to partners)
Cooperation with organisations committed to upholding the "Faire Anwerbung Pflege Deutschlandand" quality seal requirements with the International Placement Services (ZAV) of the German Federal Employment Agency (BA) ensure that working conditions in Germany meet the highest ethical standards.
GIZ – executing agency of the Global Skills Partnerships programme
5,000 highly qualified nurses have already been placed through the programme. Two thirds of them are already fully integrated in the German labour market. Since 2013, the Deutsche Gesellschaft für Internationale Zusammenarbeit (GIZ) GmbH and its partners have been successfully implementing projects that place skilled workers from outside Germany.
In all cooperation projects that place foreign skilled workers in Germany, the federally owned GIZ complies with the fair recruitment standards set by the International Organization for Migration (IOM) and the UN International Labour Organization (ILO). Employers can thus rely on a high level of legal certainty.
To prepare professionals for immigration formalities and for the entire process of recruitment and placement with German employers, GIZ cooperates with ZAV/ BA and with the German Agency for International Healthcare Professionals (DeFA).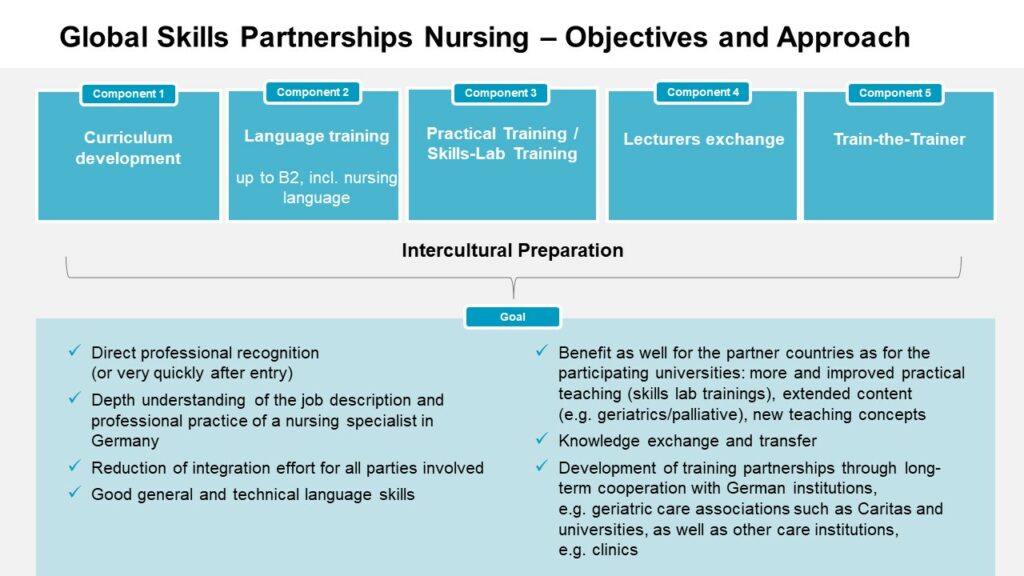 Success through experience
On behalf of the German Government and other clients and commissioning parties, GIZ implements sustainable development projects worldwide, and has long-standing experience in international cooperation. GIZ is represented in over 130 countries and has strong networks with institutions, associations and ministries.
Within the scope of the Triple Win programme, GIZ is responsible for supporting nurses in acquiring language skills and being professionally prepared in their country of origin. It also advises nurses and employers on the qualification recognition process and on integration.
---
---